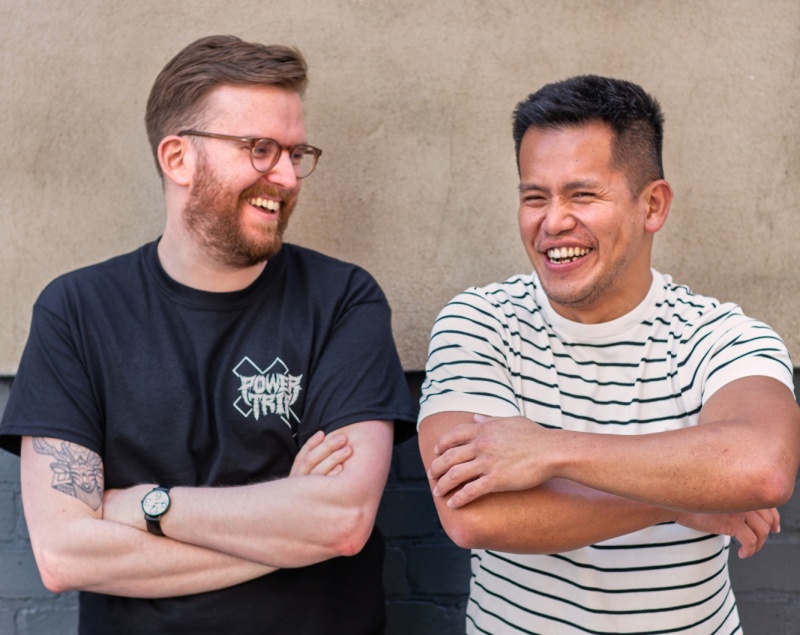 Bolstering our creative team after a series of new business wins
Following client wins from Amazon, Swiss sustainable building materials group Holcim, and High Liner Foods, we are bolstering our creative department with two senior appointments. Both will report to Mark Nichols, Creative Director at WMH&I.

James Flint has been promoted to Design Director only two years after joining WMH&I as a Creative Lead. The move comes in recognition of his pivotal role in shaping the agency's direction following the merger of WMH with Identica in 2021, and his work with major clients including Castrol, Pernod Ricard, Tesco and High Liner Foods.
James will be responsible for driving creative expectations into the extraordinary. He will act as Mark Nichols' deputy to ensure excellence and high creative standards are still met in his absence, and will share responsibility with Mark for the personal progress and development of the whole team.
Before joining WMH&I, James worked at renowned agencies including SAS, MSL and me&dave.
As well as his strategic skills and passion for design, James is known for his vibrant personality and diverse creative interests, including captivating lino-cut illustrations.

Andi Yanto joins WMH&I as Creative Lead from White Bear Studio, where he was design director. He moved from Sydney in 2012, working in senior design roles at London agencies Superunion, Lambie-Nairn, and Landor.
At WMH&I, Andi's role is to drive bold, boundary-breaking creative work, ensuring the design team are constructively challenged while having the support they need. He forms a bridge between junior members of the team and the Design Director or Creative Director. He will also lead creative projects and deal directly with clients.
Andi's past work includes prestigious projects such as crafting the brand identity for the Invictus Games under the patronage of Prince Harry, and leading the design of the successful United 2026 FIFA World Cup bid for the USA, Mexico and Canada.
Among his notable former clients are The Royal Foundation, the Natural History Museum, Shell, Diageo, and Sky TV. Andi's unwavering commitment to excellence in design has been acknowledged with accolades such as the Cannes Lions, Pentawards, Transform Awards, Creativepool Awards, and Design Week Awards.

Mark Nichols Creative Director said, "We are delighted to bolster our creative team with James and Andi. Their expertise, experience and ability to find the magic in every brief sets WMH&I for further creative success."